2022 Howlin' at the Moon
AMA Beta National Dual Sport
November 5th – 6th, 2022
The 2022 Howlin at the Moon AMA Beta National Dual Sport is a 2-day event being held in Payson, AZ on November 5-6, 2022. For details or to register click on the Online Registration link.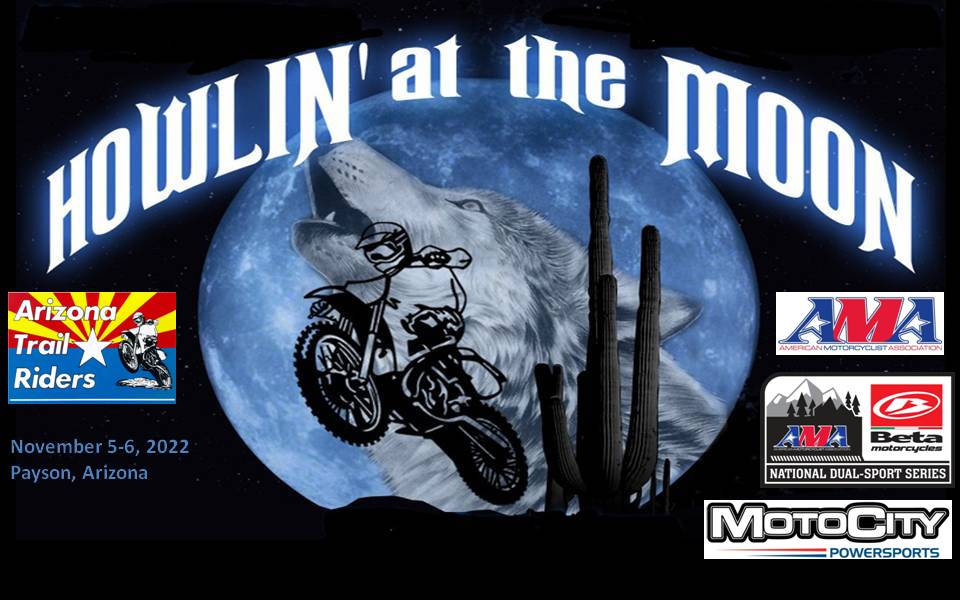 Thank you to Rocky Mountain ATV/MC!

Earn Rocky Mountain Race Gas points by being a member & attending a meeting or attending one of our events!